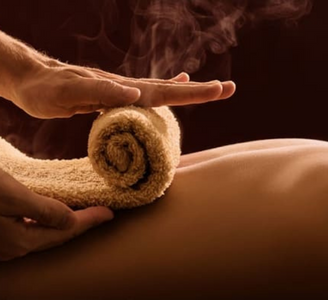 Before your deep tissue massage therapy, your massage therapist will want to know about your problem areas. A deep tissue massage can involve your entire body or just one area. Once ready, you'll be asked to lie on your back or stomach, under a sheet. Your level of undress is based on your comfort, but the area being worked on will need to be exposed
The massage therapist will warm up your muscles using a lighter touch. Once you're warmed up, they'll start working on your problem areas. They'll use deep kneading and stroking with varying amounts of intense pressure. To help you unwind and relieve stress, our therapists are also qualified to give Himalayan salt stone massage.
It's not unusual to have some lingering soreness for a few days following a deep tissue massage therapy. Using a heating pad or a cold pack wrapped in a towel may help to relieve soreness. Though massage therapy is generally safe, deep tissue massage uses very firm pressure and may not be safe for everyone.
Anyone with osteoporosis or cancer that's spread to the bones should avoid deep tissue massage as the firm pressure used may cause a fracture. You should also hold off on deep tissue massages if you're pregnant. Gentler types of massage, such as Swedish massage, may be a better option. If you have an open wound or skin infection of any kind, you'll need to reschedule to avoid developing a new infection or making an existing one worse.