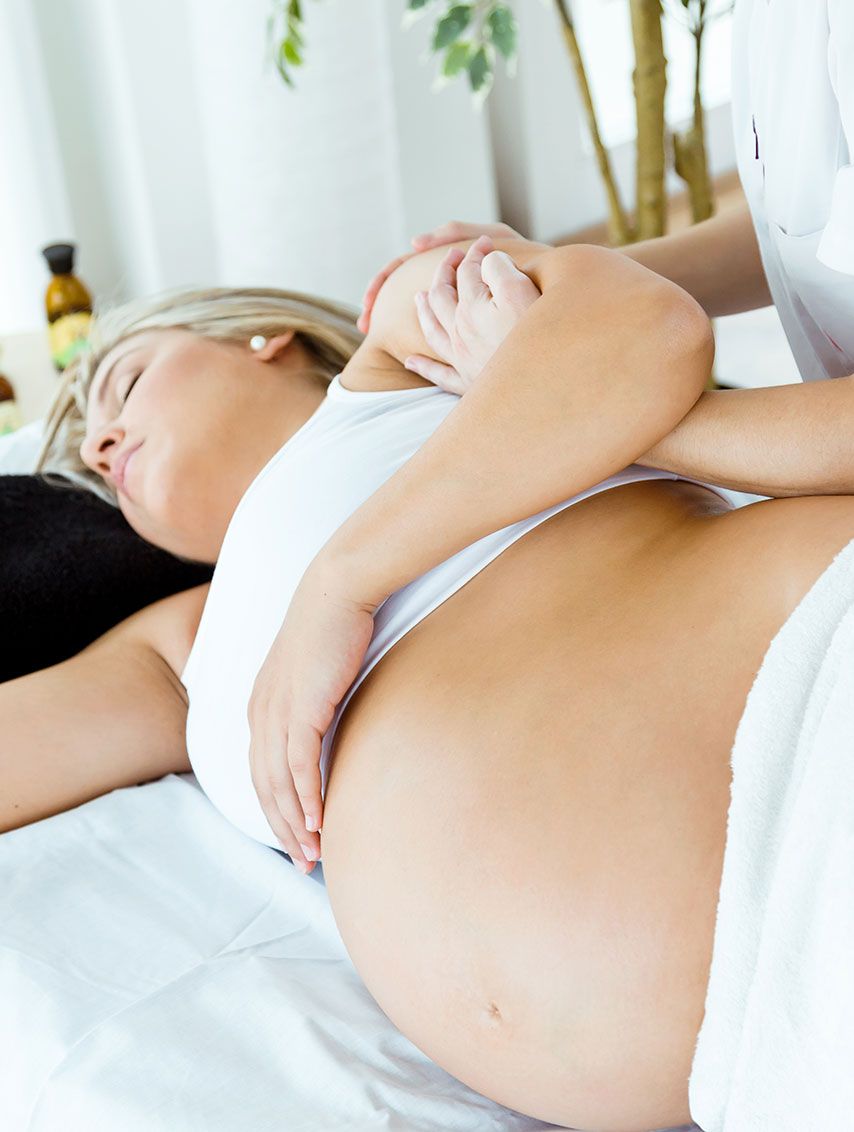 Celebrate Motherhood with Maternity massage in Dorado at Dorado Esthetic Center
Pregnancy is an exciting and happiest phase for every parent, but it also brings physical and emotional challenges. At our Dorado Esthetic Center & Salon, we provide the best maternity massage in Dorado to reduce the health issues that can occur during the maternity period. A woman's body may experience brief discomfort during pregnancy, so contacting a maternity therapy center in Dorado can be beneficial.
Our specialized maternity massage and therapies are thoughtfully created to offer comfort, reduce pregnancy-related discomforts, and nurture the profound bond between mother and baby. With our maternity massage in Dorado, come into our calm sanctuary and let our skilled therapists support and cherish you along the way. At Dorado Esthetic Center & Salon, embrace the feminine beauty of motherhood with assurance and calm.
Pain Relief:
During the maternity period, women suffer from different kinds of pain, including back pain, muscle pain, swelling pain, etc. We provide comprehensive maternity therapy in Dorado at our maternity massage center to help expectant mothers lessen their pain during the maternity period and improve their maternity experience. Our therapists aid women in reducing health problems that result in healthy pregnancies by using the appropriate therapies and massages.
Mood boosting:
The hormones are developing and changing throughout the pregnancy process. These hormonal changes cause mood swings, which can be either positive or negative. Many pregnant women experience irritation and unnecessary frustration during their maternity period. Pregnant women who receive our maternity massage in Dorado may feel better mentally and emotionally. We assist pregnant women in elevating their mood by providing the best prenatal massages.
Reduce Swelling:
Swelling is a common occurrence during pregnancy, particularly in the lower extremities. Among pregnant women, swelling was a common complaint that made it uncomfortable for the body to function. We provide maternity massages and therapies at our Dorado Esthetic Center & Salon to help pregnant women feel better and combat the health problems brought on by the maternity period.
Is maternity massage safe?
Yes, prenatal massage is generally regarded as being safe when given by a qualified, experienced therapist. However, it is always advised to speak with your doctor before getting a massage while pregnant. They can provide you with specialized guidance based on your particular health circumstances and trimester.
At our Dorado Esthetic Center & Salon, maternity therapy in Dorado is tailored to address the unique needs and comfort of pregnant women. Our therapists utilize gentle and modified techniques to ensure the safety of both the mother and the baby. These methods concentrate on encouraging relaxation, releasing muscle tension, reducing swelling, and easing typical pregnancy discomforts like lower back pain and swollen ankles.